Monday
A midday flight took us from Auckland to Christchurch, where we picked up our rental car and headed for Arthur's Pass, about half way between Christchurch and the west coast of the south island. We spent the night at a working sheep ranch. Unfortunately, dark, overcast skies both at sunset and sunrise, eliminated any meaningful photo opportunities.
Tuesday
Leaving Arthur's Pass area in a light rain, we drove on up to Westport, on the NW New Zealand coast. The drive reminded us of the Oregon coast with lush, green vegetation. By late afternoon skies had brightened a bit and I spent sunset hours at Cape Foul Wind shooting some interesting rock and cliff formations. Then on to our stay at Queen Street B&B, with our hosts, Helena Fierlinger and Duncan Bennett. Coincidentally, both are accomplished photographers and we had some great conversations. Duncan has spent a great amount of time traveling, particularly in Antarctica and the Artic, as well as an eighteen month journey, literally around the world, shooting over 30,000 frames and all on film! Duncan is yet to be converted to digital although I sense he could be weakening.
Wednesday
We headed out early to Karamea on the NW coast and Kahurangi National Park to hike and photograph the limestone arches, which by the standards of the US National Park Service and the rangers at Arches National Park, would be judged as natural bridges rather than arches, as water runs underneath them. Regardless, very impressive and I spent several hours photographing with my 645D and K5 systems.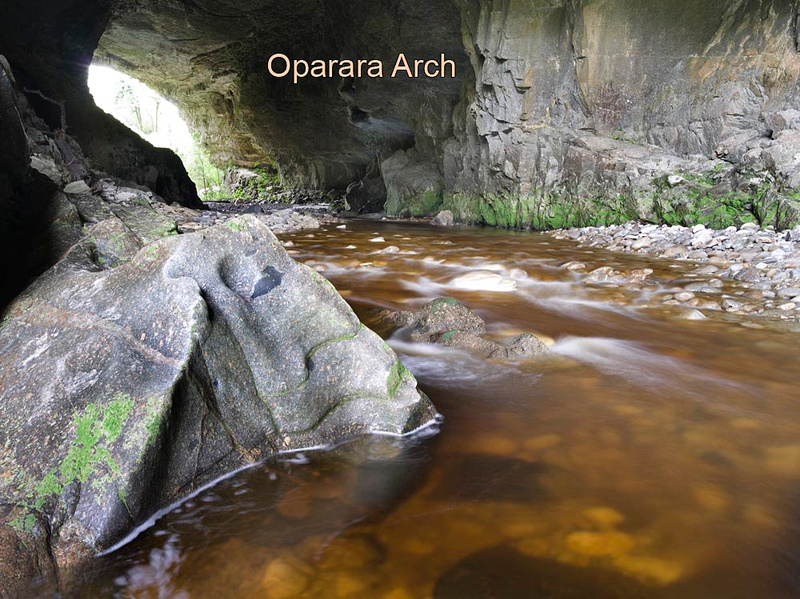 Also interesting was the very dark coffee-colored water as a result of the tannic acid deposited by decaying plant matter. Wishing we had more time for exploration, we left Karamea and headed south to Westport and our final night with Helena and Duncan.
Thursday
We drove south to Franz Joseph and Fox Glaciers. Some nice views but our first mild disappointments. Neither compare to the ice fields in Patagonia. Perito Moreno Glacier in Glaciers National Park, Argentina and Lago Grey Glacier in Torres del Paine, Chile, simply outclass them. But we did have a nice hike around Lake Matheson with shots of Mt. Tasman and Mt. Cook in the background.
More to come...time for bed and sleep.